What's new in "Yarraman" land?

Welcome to this new feature on my website.

The contents of this page will be updated regularly as I will use it to let you know about things or changes that you may want to or need to know regarding this website or myself.

Here you will find the things that don't fit anywhere else......

In the very near future I will be acting as a "Natural Hoof Advisor" (NHA) in association with Easy Care Inc. - an innovative company that specializes in Natural Hoof Care Products for Horses, such as Easyboot®, Easyboot® Epic™, Boa Horse Boot™, Old Mac's Multi Purpose Horse Boot, and EasySoaker . You will be able to purchase these products through this website. Yes, an exciting shop front for barehoof advocates and trimmers will be opening here soon!

Please do take the opportunity to learn about and perhaps purchase this fantastic "wellness tool" for yourself and your horses: The Red Light Healing Torch (photon stimulation of acupoints through non-coherent monochromatic light (also known as photopuncture). (
Click here
to read more). I use it all the time!


After a lot of soul searching, I have decided that I will not renew my license as Strasser Hoofcare Professional (SHP). The reasons for this decision are personal. I will continue my education to become the most effective practitioner I can be.

My love for horses and the desire to help them is unconditional.

Teaching my clients is part of my job - I would like to help them to become the best they can be for their horses..

I have created the term "HOOFCARE COACH" to describe what I do when I return to do "follow up"  workshops after a hoof trimming clinic. To continue coaching owner trimmers to become more competent is not only necessary, but also part of the responsibility I have towards them and their horses.

Claiming that one can teach someone how to trim a horse in a week-end course is irresponsible and dangerous. 




I am very happy to announce that my friend Kelley Walker of Performance Horse Therapies P/L will join me as guest lecturer on "muscle function and therapy". Her input will make my Trimming Workshops an even more info packed educational experience for horse owners.

Like I will be available for private consultations and trims,

Kelley will be available for massages before and after our clinics

(please book with our hosts)


I have now activated the "Australian Equine Hoofcare and Soundness Survey" and would like to invite you all to participate. This survey will give us all a better insight of what is, what should and what could be.

The results will be released early next year. It won't take long to fill in... please help ! The more the merrier!

UPDATE*UPDATE*UPDATE*UPDATE*UPDATE

Note: The survey is now closed. We had 369 participants

The results will be published as soon as I had time to sort and count the entries. You will find the link to the results as soon as they are available on the home page.

THANK YOU FOR PARTICIPATING!


The Strasser World Hoofcare Conference has now

been cancelled. (Lack of interest, would you believe!). Perhaps it's time for this organisation to review and overhaul its public- as well as its internal relations.



I have a new logo:

It shows the underside of one of my horse's hooves (Nahnoo's) and some of the tools I usually work with.....

I hope you like it.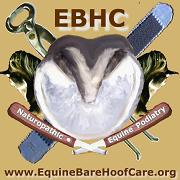 This is a tribute to my friends in Adelaide:

Having just returned from a week-end visit in SA  which seemed to have lasted a lifetime, I would like to acknowledge the lessons I was given. I will humbly accept them:

I have learned that

Accidents happen.

I can not fix the unfixable

One can not change a mind that has already decided an outcome. 

For ever in my heart are the horses "Curry", "Pearl" and "Shorty" and their amazing owners. I am so thankful that I have become part of your life. Every minute with you has enriched mine more than you can ever imagine.


As a former "SHP", I still get asked the common questions in regard to the "Strasser trim". There is no such thing as a "Strasser trim", because it is actually a "method" - and a physiologically correct trim is part of it....


Sticker? Sticker, anyone?

This is a weatherproof barefoot sticker for your car (or where ever).

(original size 5cm x 5cm)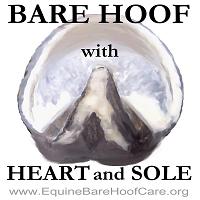 For a sneak preview, please download the trailer
here :
(Takes a little while to down load, be patient)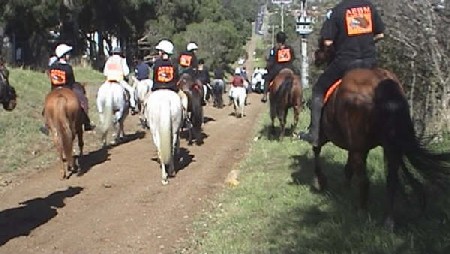 After a small "winter-break, I am offering a new selection of  lectures, seminars, workshops and clinics for all who want to learn more about hooves and horses.....

The 3 day "Hoofcare Boot Camp" is Australia's most comprehensive short course  for horse owner- and maintenance trimmers. Please take note that this clinic will be an entry requirement for a professional certification course that will be  launched in the future.

(Watch this spot!)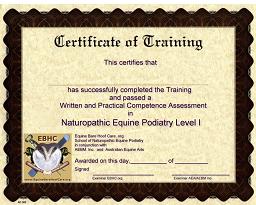 Thanks to Bill McCallum of "Saddle-Up", I am now able to sell "Best Friends Grazing Muzzles" as effective laminitis/founder prevention!

The muzzle comes with safety halter and is recommended by the Laminitis Trust.

Retail price: $79.95 (+ postage)

You are welcome to
emai
l me for more info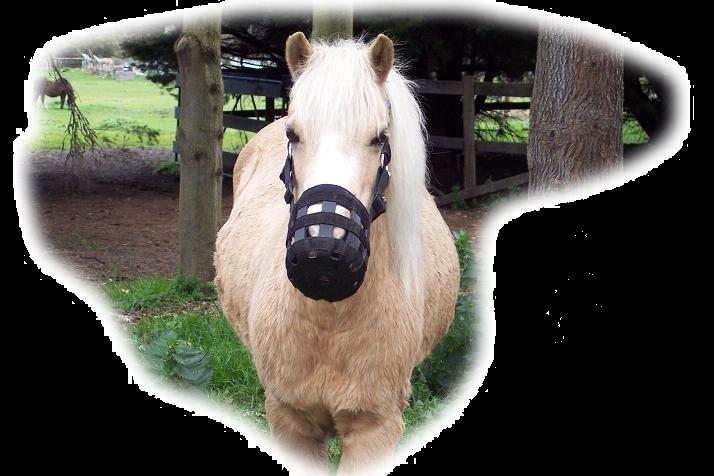 Hurray! A cost effective AND well made, easy to size and fit hoofboot is now available through Horseland and other leading saddlery stores:

I have been very impressed by this product and am recommending it for rehab cases as well as for every day riding.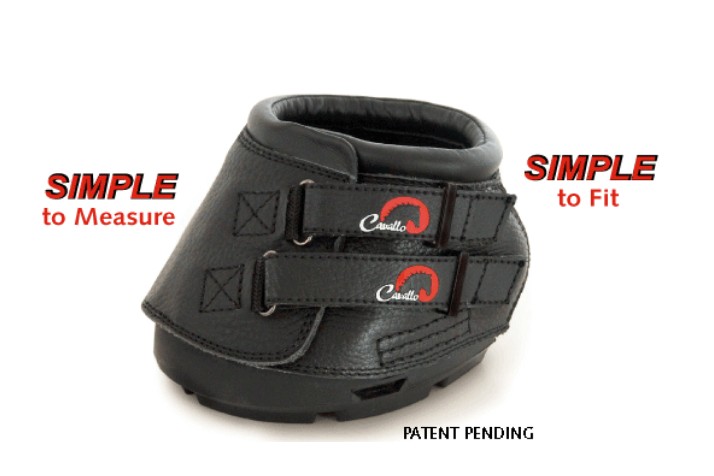 I haven't updated this little blog for quite some time.

A lot has happened in the last few months.

A very dry summer has gone. Now there is hope that this fairly wet winter has broken the drought - at least here in Victoria.

In the last few months, many horse owners had to realize that it is very difficult and costly to keep horses. The fodder shortage and the price increases of the feed that was available was felt by everyone.

Many horses changed ownership. Many were not so lucky. Many owners decided that ending their life was the kinder thing to do, as for most the uncertainty of their fate after a sale was no option.

I am just grateful to have  some very dear friends in another State (SA) who helped me to source some hay for my horses.. It will bring them through the winter.


I am happy to announce that the Tasmanian TAFE College has offered the first (yes, a World's first!) Professional Certification Course

for Equine Barehoof Trimmers with a Nationally recognoized accreditation!

I am proud to be one of the "in field" mentors for the students.

If you want to know more about the course, you should contact

Loretta Satterly

Administrative Assistant

TAFE Natural Resources - Burnie

Phone: 122-5846

Phone: 03 6434 5846

Fax: 03 64345891

The first class is going through the process right now, but a new class will commence in October 2007

GOOD LUCK TO ALL THE STUDENTS

(may your work make a difference!)


Talking about education: The value of "weekend seminars" should not be underestimated. However to my great concern I had to learn that some course participants of weekend clinics have set up business and are now engaging "apprentices" to share their workload!

It is irresponsible that overconfident, under ediucated trimmers start to "teach" and encourage amateurs to "treat" pathological hooves.

It is clear by the mess they leave behind that horseowners must request proof of education and qualification.

A VALID QUALIFICATION CAN USUALLY ONLY BE ACHIEVED IF THE SUBJECT HAS UNDERGONE A SKILL ASSESSMENT PROCESS OF SOME KIND.

The participation in a few week-end seminars or a 5 day clinic does not fullfill this criteria.

Neither does the fact that some are "students in training" of recognized o/s accreditation courses. Before they have not passed an assessment process, they are STUDENTS,  and their work should be supervised!

Being a student is not a qualification!

Some of this country's selfdeclared leading hoofcare educators themselves have never completed a formal eductaion on the subject or have sat an exam to proof their competence, so watch out for marketing hype!


I believe hoofboots should be used for rehabilitations,  transitions and for horses that are being ridden on ground their hooves have not been conditioned to as a temporare "band-aid".

Booting hooves should not be an excuse for incompetent trimming or giving the owner the "edge" that allows him/her to push a horse beyond its natural abilities.

Unfortunately this is getting more and more common and is imho worse than the conventional practises of shoeing. At least the conventionalists did not know any better. Our modern day barefooters, however, should.

And NO: Booted hooves are NOT natural hooves. Even though the hoof can have hoofmechanism in the boot, the hoof is not allowed to articulate with the ground.

Only a naked hoof is a natural hoof.

Boots should not replace shoes.

There is no excuse to ride horses with pathological feet or push them beyond their natural design limitations in the name of competition.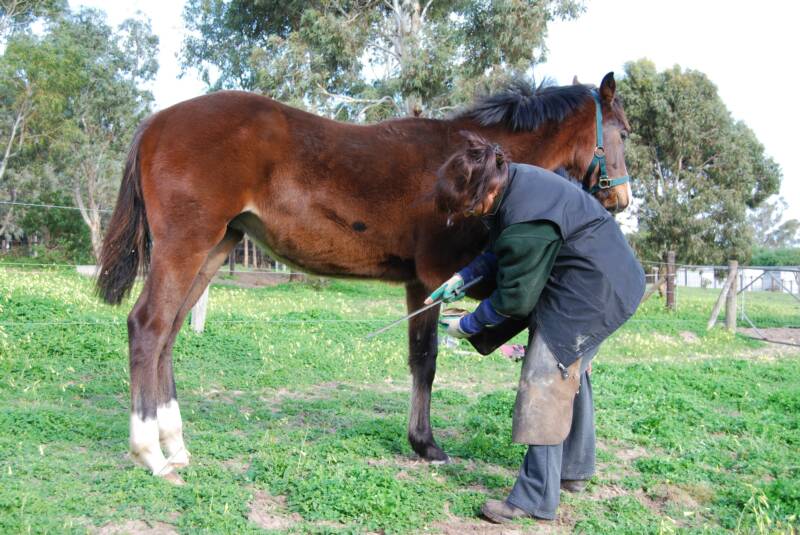 Carola trimming a youngster in SA


November 2007: I am excited to announce that I have a new tool in my  "toolbox": A BioScan  BioLight  Therapy unit and Treatment boots.

I have been working with Red Light (photon acupuncture or photopuncture) for a number of years now, but was always interested in the Bioscan technology and the possibility to be able to pinpoint trouble areas.

I will update my webpage with a page dedicated to this new service, which completes my dedication to the fantastic possibilities of photon therapies!

out of stock,

new design available soon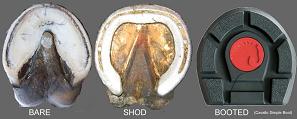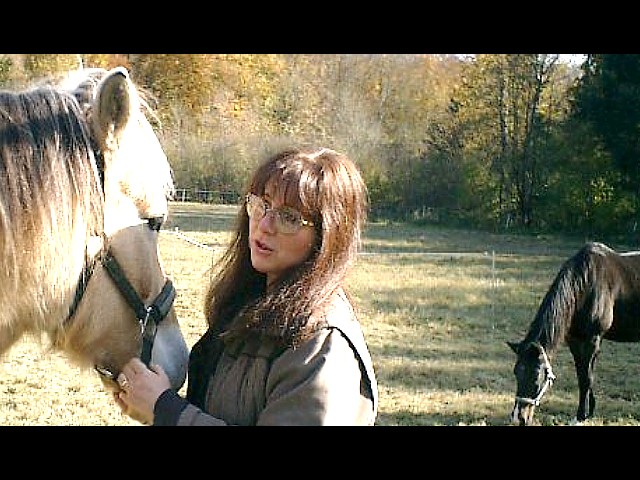 September 2008: I haven't made an up-date for a long time.

A lot of things in my life have changed and I have to restructure my business accordingly.

From now on most of my teaching work will have to stay at "Yarraman Central" (Bass, Victoria) . Details will be available soon and will be posted on the workshop page.

Student accommodation will be available.

Rehabilitative hoofcare will be provided to local clients or for groups of clients so a day's work can be filled and travel costs can be shared. Please
email me
for conditions and cost)
I will do my best to help those in need.

Watch for further up-dates on this page.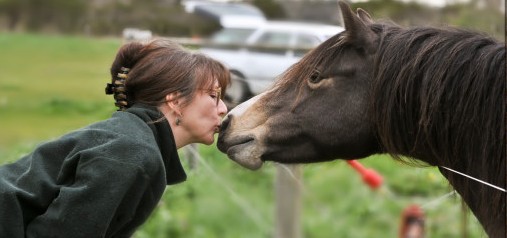 April 2010: I am happy to announce that my student Mandy Etherton has graduated as only Australian participant of the Equine Soundness course  (based in South Carolina, USA) and is now one of the few trimmers in Australia who have completed an overseas based professional education course.for  hoof care providers.

CONGRATULATIONS, MANDY :-)

92 out of available 100 points  is  almost perfect

:-) !!!



April 2010: Over the last almost 10 years of working with horses (and their feet....) I have found some things  that have become "must haves" in my practise:

#1 is my Bioscan equipment (including cap and boots) and Acu-lights

#2 my tools (and I am still using the same kind of knife I have learned with, the F.Dick Ascot - after having tried many others... Nothing comes even close as to what precision, handling and finess is concerned! )

#3 Hoofeeze Boots (for the really challenging hoof problems - this is the BEST and the most affordable Rehabilitation boot....! (btw... I am the Victoria distributor! for Hoofeeze Rehab boots!!) :-)

#4 Herbal and homeopathic support for my patients

(I will soon offer a range of homeopathic remedies, something for everybody's first-aid kit and for other common equine ailments)


My beloved ex-riding-school pony "Blaze" was put to rest at the age of 43 after a paddock accident.

I will miss her for ever and her little face looking into the living room, demanding her wheat-bix!

Blaze taught countless children to ride at MSPE in Melbourne and came to me to retire.

I was lucky enough to have her with me for six years.

R.I.P., beautiful wise pony!

XXX

MAY 2012:

A successful tour to Australia in May 2012 has resulted in the graduation of three more accredited hoofcare practitioners through Claudia Garner's International Equine Soundness School of Hoofcare.
After she completed her final practicum with her students in Queensland, Claudia conducted a Seminar and a Continued Education workshop in Victoria before she returned home to South Carolina.

With her return to the USA, I am authorized to conduct Equine Soundness Seminars in Australia, and am looking forward to bookings. If you are interested, please contact me or the Equine Soundness School.
Rest in Peace, beloved little Munschkin. Thank you for all you have taught me. I am what I am because of you. Love you little pony!



June 2014:

The Equine Soundness School is now based in Australia! Right here in Bass, Victoria!

I am excited and honoured to take over Claudia Garner's amazing work of more than 8 years. She has taught countless people about a natural hoofcare alternative and has educated a number of highly skilled and proficient hoofcare providers all over the world. So far Australia has 5 practising ES Alumni, who are outstanding "real" practitioners with answers that others still seem to be researching.

Please check out this school - the vocational education is unsurpassed!

Uno Alla Volta - One At a Time!